Industrial Enquiries
+233 (0) 540125462
Automotive Enquiries
+233 (0) 556579372
+233 (0) 55 657 9339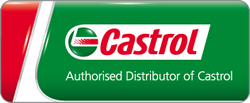 Castrol Industrial
CASTROL'S LIQUID ENGINEERS HAVE BEEN PROVIDING LUBRICANTS TO THE MARKET FOR OVER 100 YEARS.
Our exceptional Liquid Engineers deliver high-quality products, technical services and support around the world to help you answer the challenges your industry throws at you, wherever you operate.
Castrol's experts dedicate their time to provide first class advice and support. Our aim is to help you improve your operational efficiency and keep you competitive in your changing markets.
HSE POLICY

We aim to embed a proactive safety mindset into every link within our value chain, from investment and recruitment, to business trips and site visits.

DELIVERY

A variety of reliable and flexible delivery options for organisations of all sizes.
News/Events
Tata Motors and Castrol announce global strategic partnership Read more...
Castrol rides on lower crude prices Read more...